Post by on Aug 5, 2008 4:49:34 GMT
okay these 2 have been givin me sleepless nights LOL!
first they clean out the nestbox almost entirely & sleep in it, then the female stays in to the point I fear for her health lol I catch myself sneaking up to watch them to make sure shes eating enough..all seems to be going okay! then she lifts her butt barely enough for us to see 2 eggs!! there could be more, but with them being new additions I dont want to disrupt to much..
they sure do guard well though LOL! my sweeeeeeeeeeet angel female has turned into a lioness! & the male who was the coward has turned into a crazy attack conure LOL

here he is getting ready to make a mad dash for the nestbox lol
If you look closely you will be able to see the ghost image of the males tail feathers gliding in behind him when he dashed inside LOL!
Look at that eyeball! hehe
talk about grouchy! LOL!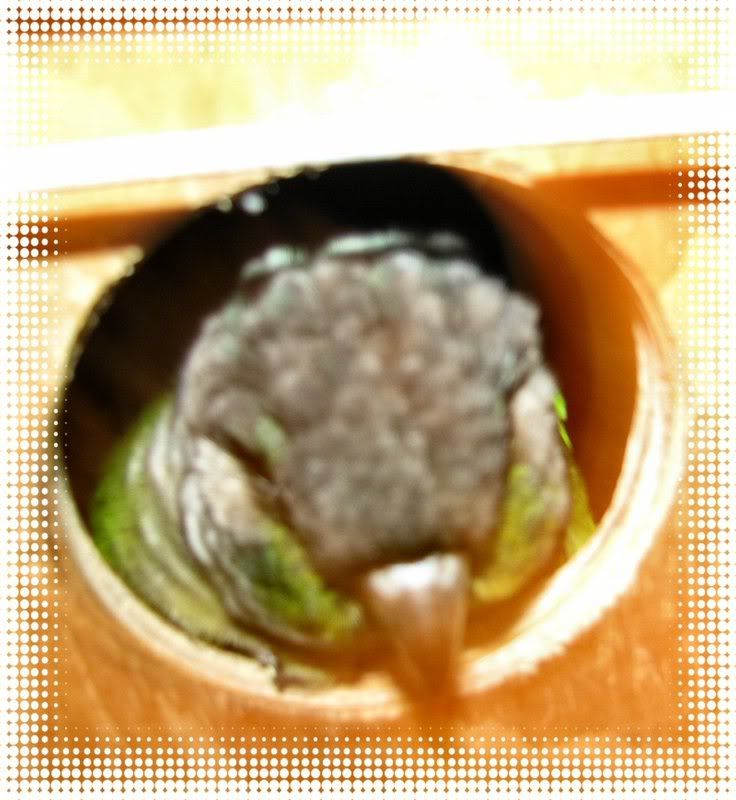 LOL right after this pic was taken they hit my camera lens..poor babies, they dont like the paparazzi
I sure hope they hatch! im so anxious for greenies!!
Hope you all enjoyed them!